Coordinators:  Lea Mathewson and Natalie Alvanez, Simply Sparkling Events
Makeup/Hair: Aimee Lam
Florist: Karen Hsu, GrandiFlora LLC
Videography: Van Hsieh, Ocean Blue Video
Venue: The Gardens at Heather Farm
Heidi and Steve deserve a medal for awesomeness. It was a superhot California day–felt like it was close to 100°–but they were troopers through it all. Even with her heavy dress, his coat, and the energy-sapping heat, they didn't complain one bit! It was quite a fun day, and I also had the opportunity to shoot one of my first Korean wedding ceremonies. Absolutely love all the bright colors and rambunctiousness!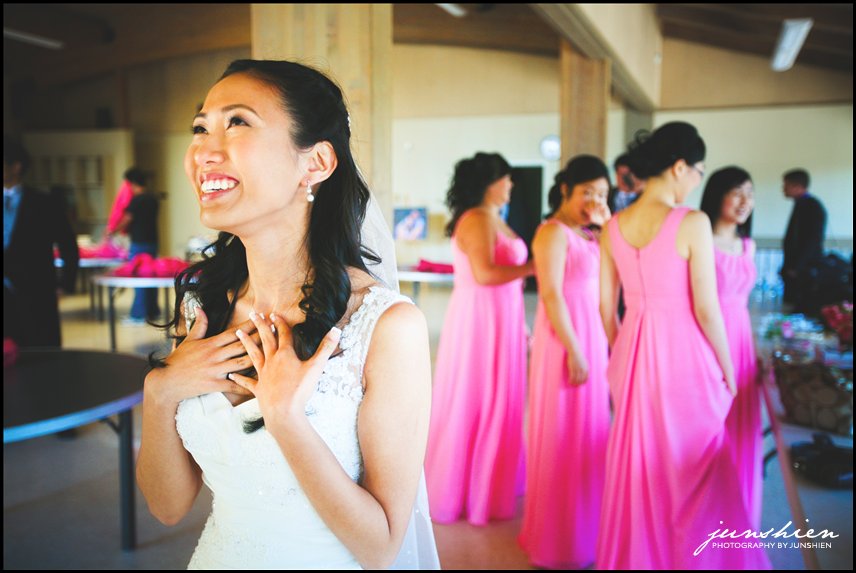 During a quiet moment while her bridesmaids were looking at the bouquets, she couldn't hold it in any longer. :')


We did the Reveal among the trees at Heather Farm.


The flower girl was super cute!


Inside the rings are engraved the word "SOULMATE".