We all have our own personal heroes, those larger-than-life figures and role models we idolize and aspire to become. But as we mature and grow in our journey, some of these stars seem to lose their luster–their pedestals become shorter and their work less awe-inspiring than we used to remember.
But as I've progressed in my own photography, one artist I've found myself admiring more with each passing year is Zhang Jingna, otherwise known as zemotion.
I still remember the first time I saw her work many years ago. It was just an ordinary day at my summer internship, and I was sitting at a workstation browsing the web while waiting for some experiments to run on a million dollar piece of lab equipment. I might have been browsing some blogs or looking through Deviantart, but one way or another, I somehow stumbled upon her images. I was speechless. At that time, Jingna was just starting to come into her own as a photographer, but even then, there was already something magical and powerful about her imagery.
It's been amazing following her work and career progress since then. Within a few years, Jingna has quickly transformed from a self-taught hobbyist to a highly demanded fashion and editorial photographer, as well as one of Singapore's most highly awarded photographer. Her many clients include names as diverse and renown as Mercedes Benz, Wacom, and Harper's Bazaar. And she has done all this… before the age of 21.
Here are some of my favorite images from her portfolio. (To clarify, all of the following are copyrighted by Zhang Jingna. None of them belong to me.)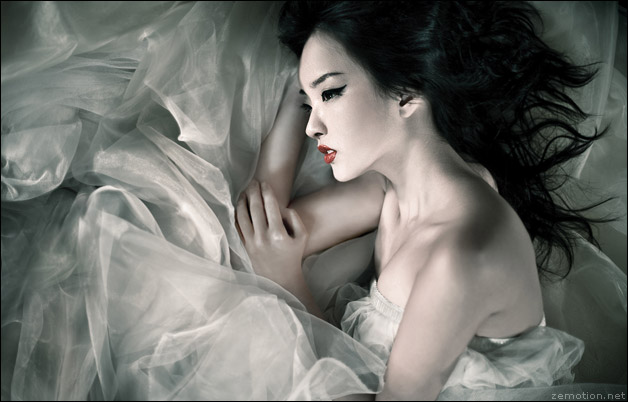 Luna. I could stare at this image for hours.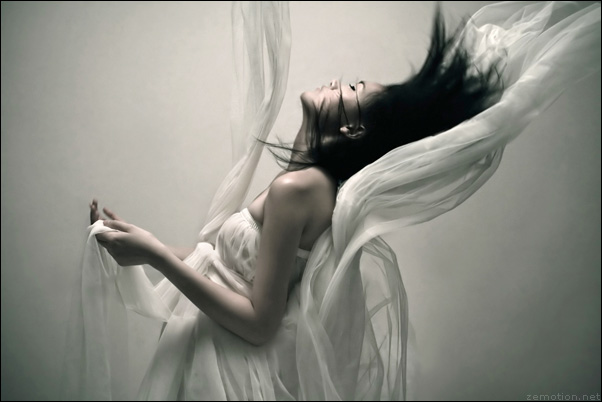 Redemption. This is probably one of her most famous images. To me, this piece represents what I love so much about her work–a sense of the ephemeral, a beckoning to a world long forgotten and far removed from our own. A framed 20×30 print of Redemption hangs on my wall.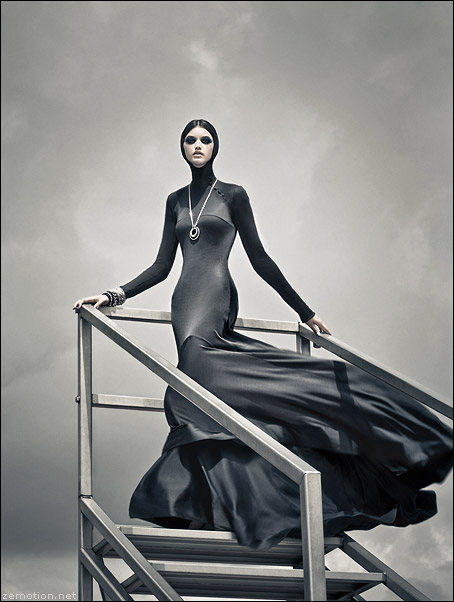 This haunting image was the cover of Luxury magazine in October of last year.


Before the Storm. Beautiful, cinematic, perhaps even a bit tragic. Black is her favorite color.


My White Christmas. I LOVE this piece. Looking at this picture, how can you not believe that right around the corner, just out of eye sight, there's a world of magic and wonder? One of my dreams is to one day be on set with Jingna while she does her thing.


Summer II. This is among her more standard commercial pieces. Shot for Singapore Brides. I included this because it's sooo pretty! Love it!


Forgotten Fairytales. Much of her personal work is often dark and beautiful, and this is no exception. If there ever was a image fraught with love lost and dreams shattered, this would be it.
She has created sooo many more gorgeous pieces of work in the last few years. Want to see more? Head over to her website http://www.zhangjingna.com/.
About Inspired
Art is never created in a vacuum. Every painting, every piece of music, every sculpture, every novel, every photographic image, is the result of influences as numerous and diverse as the palette on which they are created. Inspired will be an ongoing series featuring artists and artworks that have inspired my own photography.